Job Summary:
The Liberal Therapeutic Arts Department of Leading Edge University, Chehalis, Washington, is seeking a candidate to fill a one-year full time appointment, with a strong emphasis on new developing alternative therapies and technologies. Therapeutic practice, office management and promotion of alternative therapies a plus.
Applications will be accepted from candidates with strong academic and/or practitioner backgrounds. This could include training in a range of scholarly fields relevant to the field (e.g., clinical administration and other practitioner-related areas, therapeutic sciences or alternative treatment modalities) or a distinguished record of service and leadership within the arts alternative clinician culture sector.
FT Instructors at LEU typically have a 5 course load, though this position may have 1 course replaced by administrative and other academic duties, such as advising, and thesis supervision. The course load of the successful candidate would be determined based on the needs of our students and the candidate's expertise.
Qualifications:
Master Practitioner (or higher) in one or more alternative therapeutic treatment models
Graduate level teaching experience
Ability to work collaboratively
Preferred:
Accredited Masters or Doctorate degree
Research and development
Program administration
Experience related to alternative therapies
Advising students in the design and development of their Masters Thesis
Capacity to understand the broader context for alternative healing arts
Posting Date: April 1, 2015
Closing Date: Open until filled
Special Instructions to Applicants:
Please submit (1) a cover letter, detailing how you meet the qualifications for the position (2) a teaching philosophy (3) and an updated resume.
In addition, please have three letters of reference e-mailed by the referees to: Taylore Vance (admin@leadingedgeuniversity.org):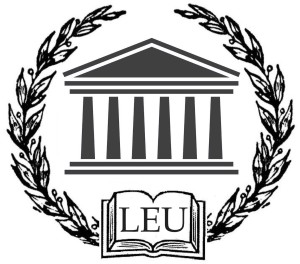 Correspondence should be addressed to:
Taylore Vance
Therapeutic Arts Department
Leading Edge University
1673 S. Market Blvd, #143
Chehalis, Washington 98532
Review of applications will begin immediately and will continue until the search is completed. Appointment runs September 2015 through August 2016.
Leading Edge University as an institution is committed to a policy of equal opportunity in employment. In offering education, psychology, and health studies, LEU is committed to providing expanding employment opportunities to persons of color, women, and persons with disabilities in its own activities and in society.